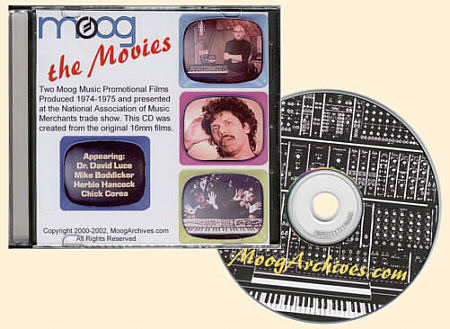 These are the 1974-1975 NAMM Show films.

---
"Renaissance" is a 6-minute fast-paced presentation of Moog's "New Dimension in Sound".

---
"Polymoog" is a 17-minute film introducing the new Polymoog, and featuring interviews with David Luce, Chick Corea, Herbie Hancock, and Mike Boddicker.

---
Both films are included on the CD. The files were copied from the original 16mm films and may be viewed with Windows Media Player (also provided on the CD in case you don't already have it).