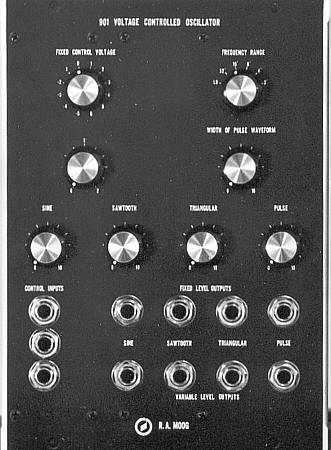 901 VOLTAGE-CONTROLLED OSCILLATOR:
Provides sine, triangular, pulse, and sawtooth waveforms simultaneously over the frequency range 0.1 - 15,000 cycles per second. Precise, continuous frequency variation over frequency ranges of 100:1 and greater are accomplished by the variation of externally-applied control voltages.

$195.00

From "Ultra-Short Form Catalog of Electronic Music Composition Instruments", R.A. Moog Company, October, 1965.