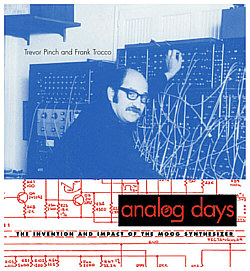 Analog Days by Trevor Pinch and Frank Trocco
Analog Days, a book that explores the invention of the synthesizer and its impact on popular culture.
The authors take us back to the heady days of the 1960s and early 1970s, when the technology was analog, the synthesizer was an experimental instrument, and synthesizer concerts could and did turn into happenings. Interviews with the pioneers who determined what the synthesizer would be and how it would be used-from inventors Robert Moog and Don Buchla to musicians like Brian Eno, Pete Townshend, and Keith Emerson-recapture their visions of the future of electronic music and a new world of sound.
Analog Days conveys the excitement, uncertainties, and unexpected consequences of a new technology that would provide the soundtrack for a critical chapter of our cultural history.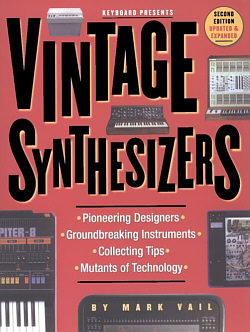 Vintage Synthesizers, Second Edition, by Mark Vail
Vintage Synthesizers explores the history of the electronic music synthesizer since 1962 and features:
In-depth interviews with pioneering synth designers
Histories of select groundbreaking instruments
Tips on finding, buying, restoring, and maintaining vintage synths
Over 200 photos
Pricing and product information
Resources for support, service, rental, and sales
Discography of synth recordings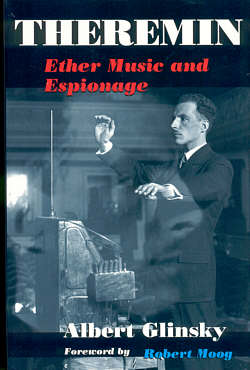 Theremin: Ether Music and Espionage by Albert Glinsky
Lev Sergeyevich Termen (1896-1993) grew up in St. Petersburg, the son of a lawyer and a mother who dabbled in the arts. Naturally inclined toward music and physics, Lev understood electromagnetic fields and applied these principles to design a "space controlled" instrument employing recently developed vacuum tube oscillators and amplifiers. Dubbing the device with his French ancestral name, Theremin, he toured Europe and America, training several to play it. Returning, perhaps abducted, to Russia as Stalin rose to power, he was imprisoned in Siberia for months, then put in a special unit to develop listening devices to spy on the U.S. Embassy. Glinsky tells the tale of Termen's two lives with spirit and empathy, describing the horrors of the Soviet state and Termen's tenacity in continuing to create electronic instruments. Meanwhile, the original theremin inspired Robert Moog to develop his influential electronic synthesizers in the 1960s. Glinsky delves into the physics of Termen's creations, but principally this is the inspiring story of an inventive genius who launched a revolution in music making. Alan Hirsch
This review: Copyright American Library Association. All rights reserved.
In December 2000 a booksigning and lecture was held in Buffalo, New York with presentations by author Albert Glinsky, Robert Moog, and thereminist Wilco Botermans.
Click here to see pictures of the event.